It's been 10 days since Abstinence August ended and I never reported on how the entire month went. Also,  since I'm a glutton for self-improvement, you might wonder what other crazy motivational life hacks I've activated in its place.  Well, I didn't have a total transformation like I had hoped, but I did learn a few things about myself, most of which I reported on in my mid-month update. So here is what I've come to learn and accept in the last ten days.
Once September 1st rolled around I was jonesing for a hot bowl of ramen and a cold Sapporo. Dan and I went to Little Tokyo for these indulgences and the dinner exceeded all expectations. Distance truly makes the heart grow fonder. Later, we grabbed whiskey drinks not vodka drinks at a cool bar that turned down the music when we started to dance – how rude. Anyways, the next day I was feeling the not so savory aspects of drinking alcohol and was off my A game. Then the next night I went out with a gal pal and had more cocktails. By Saturday, my mind and body was all wonky. It took me 3 whole days to recover. This past Friday, I enjoyed one beer (Delirium abv 8.5%) and the next morning woke up with a headache and some slight nausea. Basically, I'm coming to realize that as wondrous as a drink would be to take off the edge, it ends up cutting into too much of my time to be awesome. So, not that I'm cutting drinking out of my life, but I am going to be hyper aware of when I do and do not drink.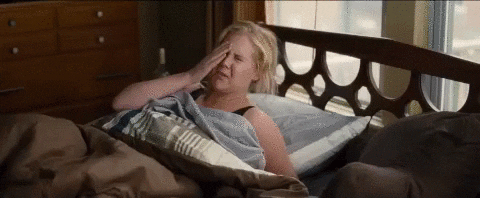 Also, I'm bad at grocery shopping and meal prep. When I meal prep, I don't eat the meals. When I grocery shop, I have a hard time planning for the future. I've decided to stop fighting myself and just commit to having a food budget I work within. If that means I get a drive-thru salad at Panera or pick up what I want to eat same day at the grocery store, then so be it. I still have issues with regulating my blood sugar, but I'm getting better at making smart choices. Now I just need to eliminate all food waste. I really hate food waste and people saying fish isn't meat. Fish is meat, don't delude yourself, they having feelings.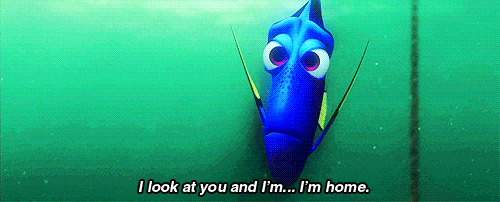 So what am I doing next? I've started a new 100 days of focus to help me manage my time better, stay motivated towards getting the book published, and make myself an overall healthier person – mind, body, and spirit. I've done a lot of self-reflection this year, really narrowing in on my weaknesses and figuring out ways to overcome them. It's been a harder year for me, actually, scratch that…it's been a lobster year. I'm going to start refocusing my feelings on this year and instead of feeling negatively towards it, I'm just going to call it a lobster year.  This year the lobster is my spirit animal! If I am making no sense to you right now, watch the video below.
 ONE LAST THING!!
I set up a newsletter for all you awesome readers. Since I don't have a regular posting schedule, I thought it might be helpful to send out a newsletter highlighting the different videos and blog posts that have been recently published. I've named this newsletter group, Adventure Updates. I have a second newsletter group called Fun Seekers that will be sending out fun scavenger hunts/missions and exclusive content. I don't have an official launch date for the Fun Seekers newsletter, but I think it will start in December or star of 2017. So make sure to add yourself to both lists now and don't miss out!!
Subscribe to the Adventure Updates mailing list
Subscribe to the Fun Seekers mailing list